Could digital coaching help with clinical trials?
There has been an explosion in health coaching apps in recent years, with wearable technology and biosensors used by millions of individuals on a daily basis all over the world. While many of us have at least a couple of health apps on our smartphones or wear Fitbits and Jawbones to monitor our activity levels and help us maintain a healthy lifestyle, what is the likelihood of this digital trend being utilized by clinical trial providers?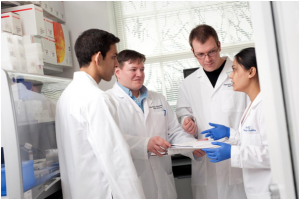 Joris Van Dam of pharmaceutical giant Novartis believes incorporating cutting edge digital coaching is the natural next step in the clinical trials field.
The role of coaching in clinical trials
Speaking at the Mobile in Clinical Trials event, Van Dam, a strategic project leader, explained that coaching in clinical trials is currently undertaken by study nurses. The role of these nurses is to act as coaches for groups of patients throughout the duration of the trial.
The prestigious 2016 Med Tech Impact Expo and Conference are devoting a great deal of attention to the potential of digital coaching in a clinical trial setting and invite participants to explore how harnessing this new technology can provide valuable new insights and in-depth patient information.
As technology continues to advance at lightning speed, it becomes increasingly important for pharmaceutical companies to work with Patient Recruitment Services such as www.richmondpharmacology.com/specialist-services/patient-recruitment to find the most suitable patients to attend any clinical studies. With constant new developments in the field of digital coaching, serious companies need to be sure their contract research organization has the latest technology available to them.
How digital coaching works
Novartis is keen to utilize digital technology coaching in its clinical trials – along with many other benefits, it offers the opportunity to improve confidentiality and protect the privacy of the individual. Van Dam reveals that Novartis is introducing the technology in a handful of trials to identify its potential for improving adherence, thereby enabling the company to assess how effective the intervention has been.
He explains that trial participants will be coached via an app on their smartphones that reminds them about future appointments, helps them to prepare for the trial and helps them to find answers to any questions they might have. The technology can also remind users to take their medication and to adhere to other aspects of the trial.